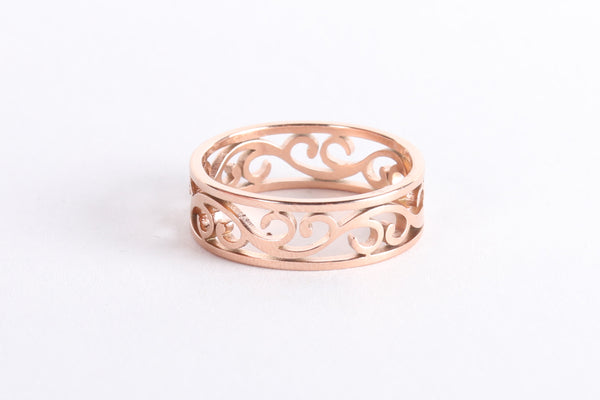 Banded Rose Gold Vines Ring
With its graceful curves and intricate details, this ring is a true work of art. Each vine is expertly woven to create a beautiful and unique pattern that is both elegant and refined. The rose gold adds a warm and romantic touch to the piece, making it the perfect choice for a special occasion or as an everyday accessory.
The vintage design of the ring adds to its charm, making it a true statement piece that will never go out of style. The combination of the delicate vines and the warm rose gold creates a mesmerizing effect that is sure to capture the attention of everyone around you.
Material: Stainless Steel