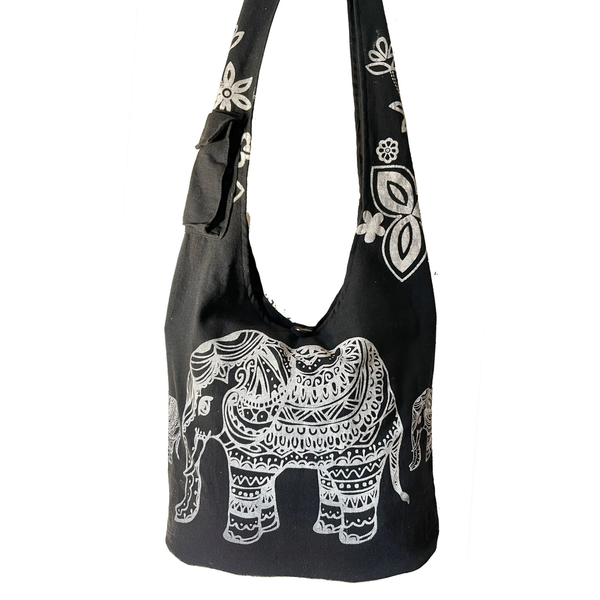 Black Elephant Crossbody Bag
Handmade in Nepal and India, Mother Murphy's Crossbody bags (also known as Monk bags) feature some of the most incredible imagery and are great for an every day carry bag. 
Because the bags are handmade, some designs may come with varying colors as those displayed unless noted in the name of the bag. If you have any questions, please feel free to reach out to us!