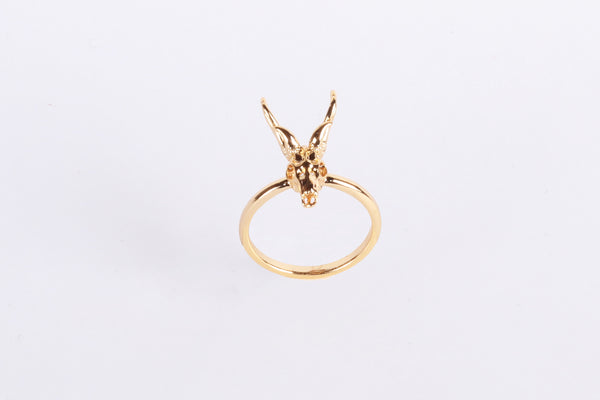 Call of the Wild Skull Ring
The symbol of untamed wilderness and primal power that beckons to the adventurer in all of us. The skull of a mighty buck adorns the top of this ring, its antlers reaching out like branches of a tree, and its eyes staring out with an unwavering intensity.
Whether you wear it on a hike through the mountains, on a camping trip deep in the forest, or on a daring expedition to the farthest reaches of the globe, the Call of the Wild Skull Ring is a constant reminder of the primal forces that drive us all. It is a tribute to the courage, resilience, and unbridled spirit of the adventurer, and a celebration of the unbreakable bond between humanity and the natural world.
Materials: Stainless Steel