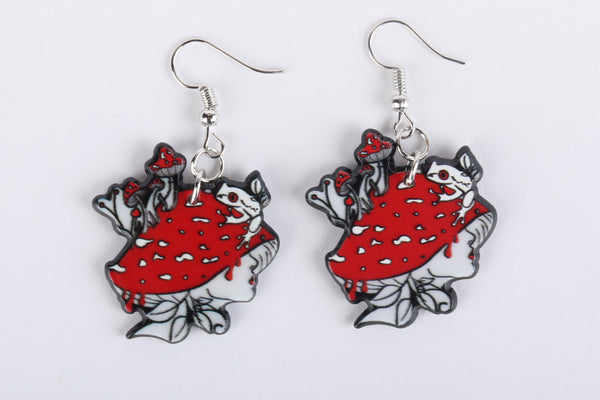 Frog Lady Acrylic Earrings
Check out our delightful acrylic earrings featuring a charming lady with a whimsical mushroom hat adorned with a cute little frog! These earrings are a perfect statement piece to add a touch of fun and quirkiness to your outfit.

Crafted from high-quality acrylic, these earrings are lightweight and comfortable to wear, making them ideal for all-day wear. The intricate details of the lady's face and the mushrooms on her hat, as well as the adorable frog, are expertly laser-cut and carefully painted, resulting in a unique and eye-catching design.
Material: Acrylic
Size: 1.2" x 1.1"