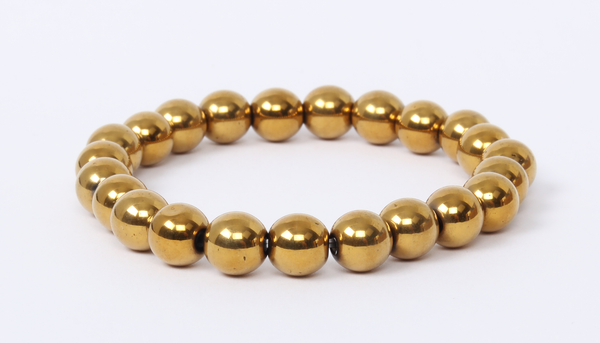 Golden Hematite Bracelet 8mm
The Stone of Transformation, Hematite is known to help one transform by absorbing bad or unwanted energy from its wearer. Once fully absorbed the stone will then break, signifying that the bad energy has been removed. Also considered the most potent stone for grounding.
Only differing in appearance from its base counterpart, Rainbow Hematite is a majestic and rich version of the absorbing stone.