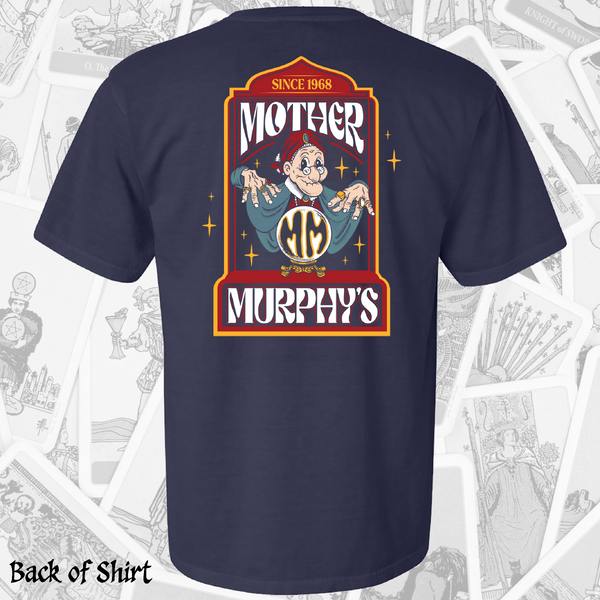 Mother Murphy's Halloween Shirt 2023 Edition
Do you feel something? There's a weird draft and no windows are open. Sounds from beyond are starting to be heard up at Mother Murphy's. It seems hippie spirits are beginning to materialize which can only mean it's time for us to let you know that this year's Halloween drop is now open for reservation.
Don't let the stoned spirits trick you into waiting to reserve yours. They are just jealous because they smoked too much and forgot to get last years drop.
Gran also seems to have made contact with one of the spirits from beyond and they wanted to let you know that if you sign up for the Mother Murphy's Secret Society, you will get an email that will allow you to take 15% off this shirt reservation. You can sign up by heading over to our main menu and clicking on the Secret Society Icon. Blood Oath not required.
Designed by the incredibly talented @the_kelly_lee founder of @hypeoftype
Sizing: All sizes are unisex 
Reservation open: October 10th
Ship Date: October 24th