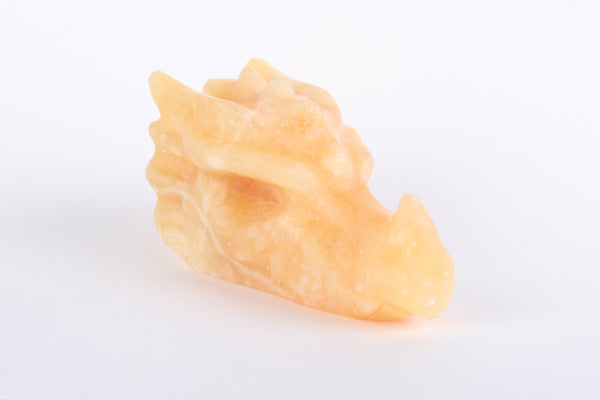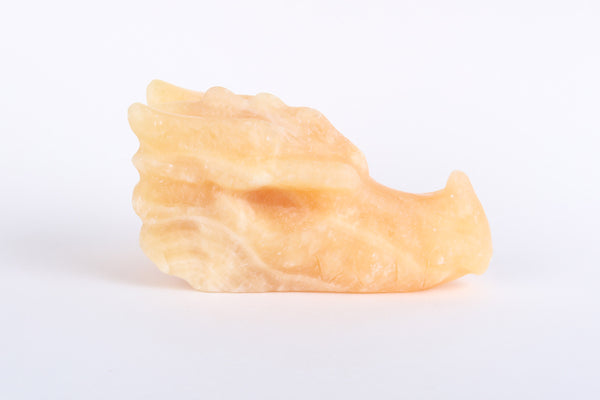 Orange Aventurine Dragon Skull
Introducing the powerful and stunning Orange Aventurine dragon skull! Measuring 3 inches in size, this expertly crafted skull is made from high-quality Orange Aventurine, a crystal known for its uplifting and motivating energy.

With its intricate and realistic design, this dragon skull is a work of art. Every detail has been expertly carved, from the sharp horns and teeth to the scales that shimmer in the light. The deep, warm orange color of the Aventurine gives it a sense of vitality and energy, making it an ideal addition to any collection of spiritual or decorative items.

As you hold this Orange Aventurine dragon skull, you'll feel its energy pulsing through your hand, inspiring creativity and passion. Whether you use it as a tool for meditation or simply as a striking piece of decor, this dragon skull is sure to be a treasured item that ignites your imagination and awakens your spirit.
Size: 3 Inches
Weight: 3.2 oz
Made in the USA