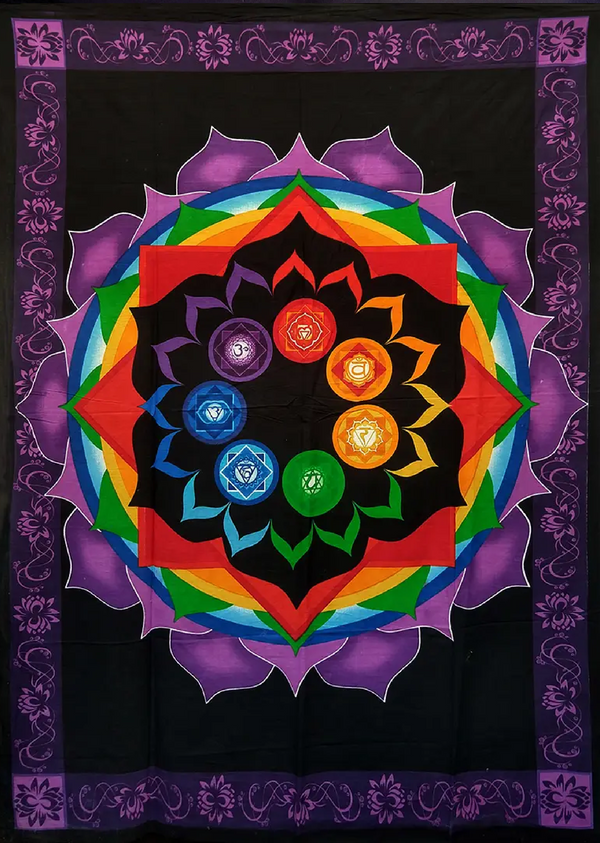 Rainbow Lotus Chakra Tapestry
Can't stand the giant blank space on your wall? Looking for a way to introduce more beauty and art into your life? Tapestries are one of the greatest and most affordable ways to add more beauty and art into your living spaces! 
Root, Sacral, Solar Plexus, Heart, Throat, Third Eye and Crown. Combining all seven of the Chakras into one stunning Lotus Tapestry that is perfect for any space that is used for meditation.
Size- 55" x 85" 
Made in India